Our preferred choice for transportation for getting to and around Big White is Discover Okanagan Tours. Whether you need shuttle services to the resort from the airport, a transfer to take you to another mountain, or a winery, brewery, cidery and distillery tour, they have you covered.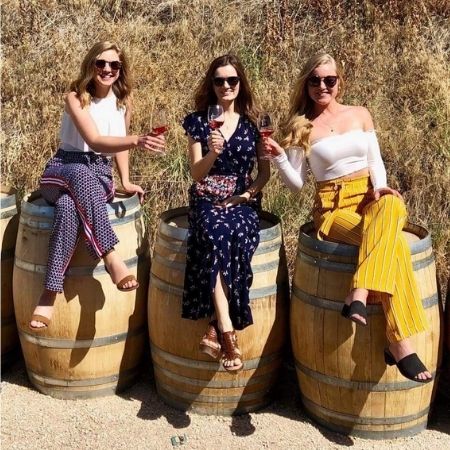 ---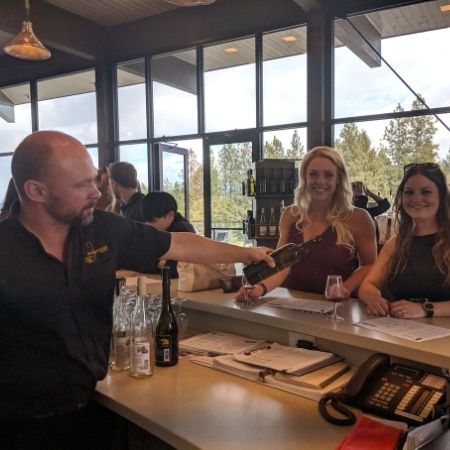 Discover Okanagan Tours offers a personalized and private ski shuttle to Big White. One of their knowledgeable guides will be waiting for you at the Kelowna airport when you arrive to take you and your group to the resort. Their signature service includes a special 1 hour stop for groceries and liquor on the way to the mountain. If you prefer to save time and head straight to your accommodation after a long flight, you can take advantage of their pre-order service for your supplies. They also provide an intermountain shuttle service taking you to other ski resorts, or cat and heli-skiing mountains. If you have an extended stay and need more groceries or liquor, Discover Okanagan Tours will deliver directly to your door at the resort.
If you are looking to experience what else the Okanagan has to offer, Discover Okanagan Tours provides excursion tours from Big White. The Okanagan Valley is known for award-winning Canadian wines, and they offer 3 different winter wine tours for you to choose from. Visit 5 different wineries in either Lake Country, Kelowna or West Kelowna on your full-day adventure. Kelowna also has an amazing craft brewery scene, highlighted on their "Hops and Grains" tour. This day trip of everything craft includes visiting 3 breweries, a cidery and a distillery. They are known to create the perfect Okanagan experience for you and your adventure buddies. With over 200 Five-Star reviews across Google and Trip Advisor, we are sure you won't be disappointed!
---
Private Big White Ski Shuttle from Kelowna International Airport.
If you are looking for a private Big White ski shuttle to start your ski holiday, look no further. Choose between a 1-hour grocery and liquor shop or pre-order all of your supplies, and we will have them when we pick you up.
Private Ski Shuttle – Other BC Ski Resorts
Big White and SilverStar are the 2 main resorts that are serviced out of Kelowna International Airport, but there are quite a few other options with amazing conditions! Find out if we can be of service to get you to Apex, Mt. Baldy, Red Mountain, White Water, or even a snow cat or heli-ski lodge. These transfers are based upon availability and would require a special quote.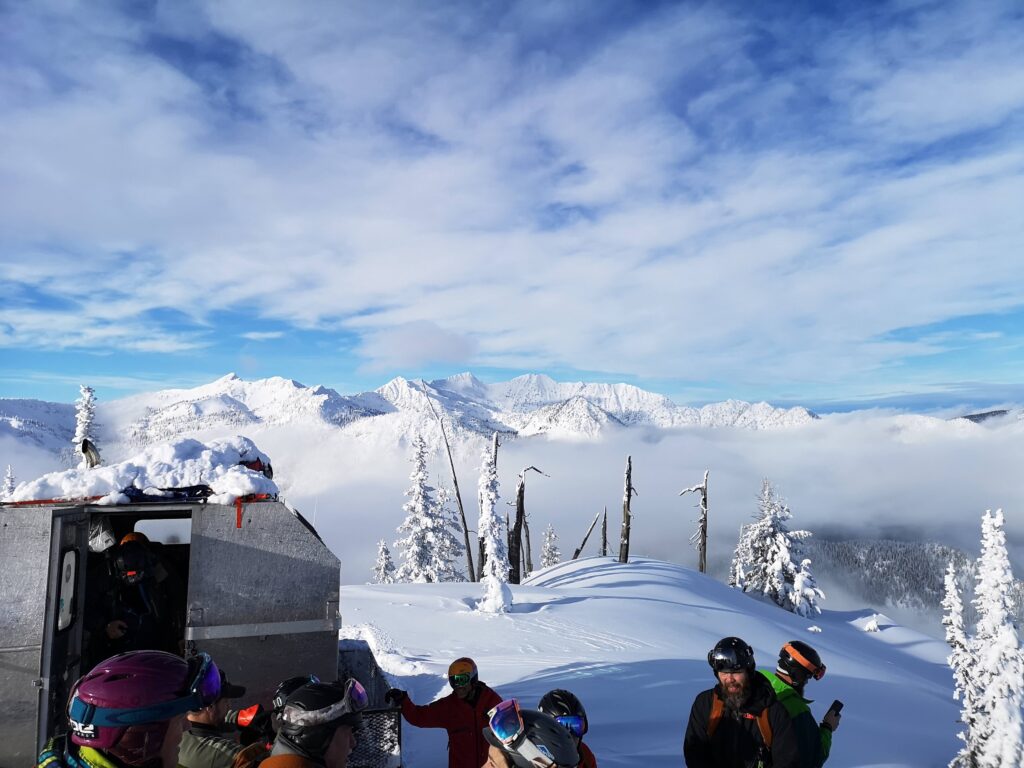 Unique Experiences Only Available With LMVR
Luxury Mountain Vacation Rentals is proud to partner with Discover Okanagan Tours to provide guests with unique, exclusive experiences to make your trip unforgettable. Add something special to your Big White itinerary and try one, or more, of the tours offered by Discover Okanagan Tours through your stay with us. Take a tour of some of the Okanagan's famous wineries, or try some of the Valley's cideries or breweries. Whatever your taste, Discover Okanagan Tours has a tour for you and your group. As part of your stay, you'll be able to book these exclusive tours along with your luxury rental. This unique experience is only available as part of your stay with Luxury Mountain Vacation Rentals. Want to make your Big White Ski Resort trip unforgettable? Don't let this amazing opportunity to taste the Okanagan with Discover Okanagan Tours slip away! Contact us with your booking reference number to book your luxury accommodations and get exclusive access to Discover Okanagan Tours*.
*This exclusive experience is only available through your stay with Luxury Mountain Vacation Rentals at Big White Ski Resort. To book this experience, contact us with your unique booking reference number.