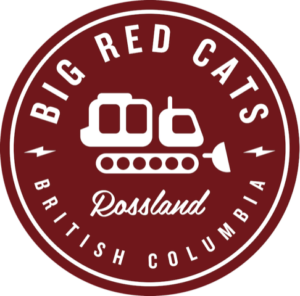 Big Red Cats is based out of Rossland, BC.
Cat skiing at Big Red Cats is all about the powder! With 19,300 acres and 8 mountains offering some of the best snow and best tree skiing and glades in the world, you can choose from separate trips for any higher ability level, including Expert, Advanced, and Intermediate skiers and riders (even "Uber Expert" if you dare!) – to get the level of adventure that you're looking for near Red Mountain Resort, British Columbia. Our qualified guides will take you through varied terrain for a backcountry experience you won't forget.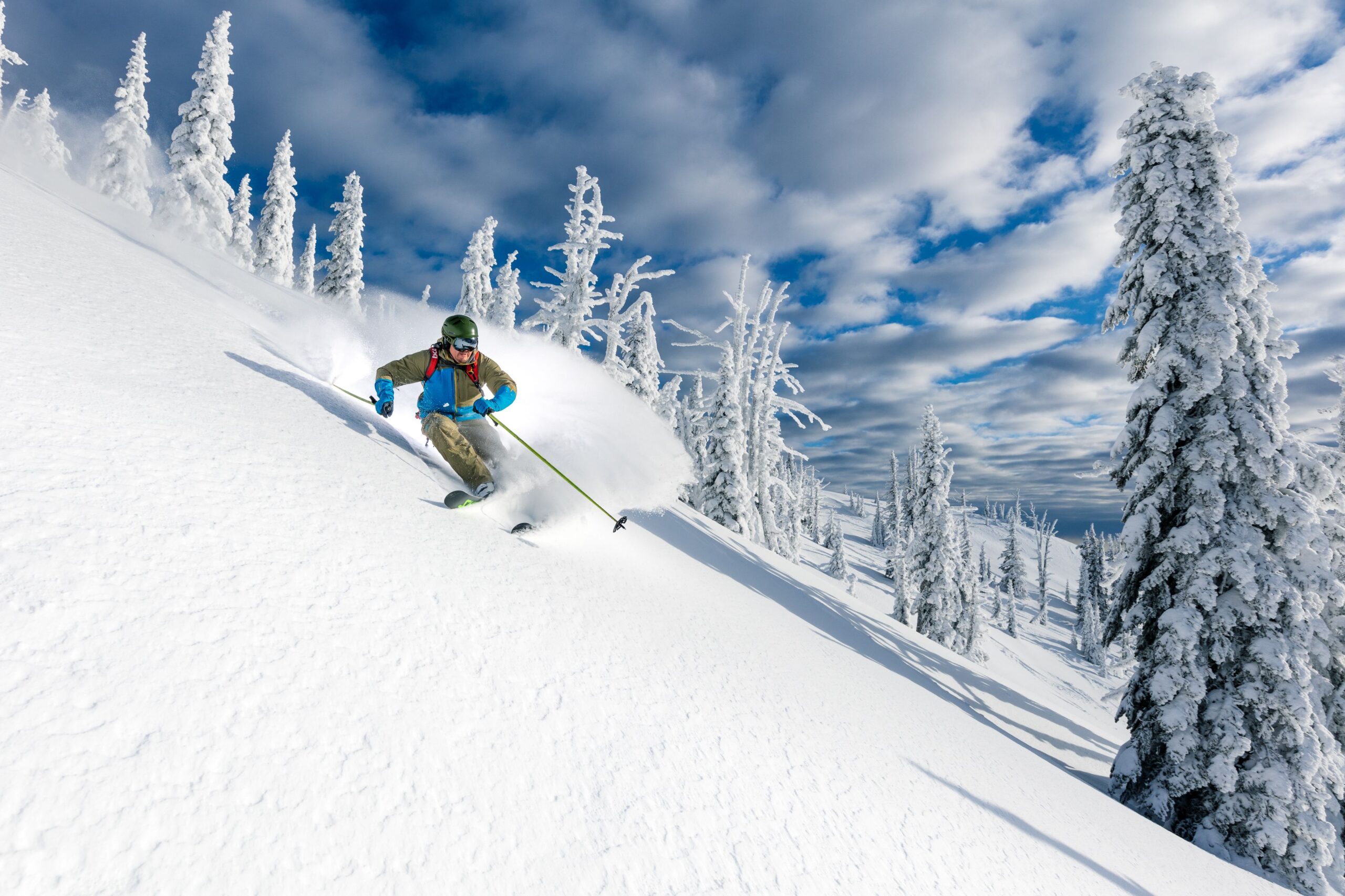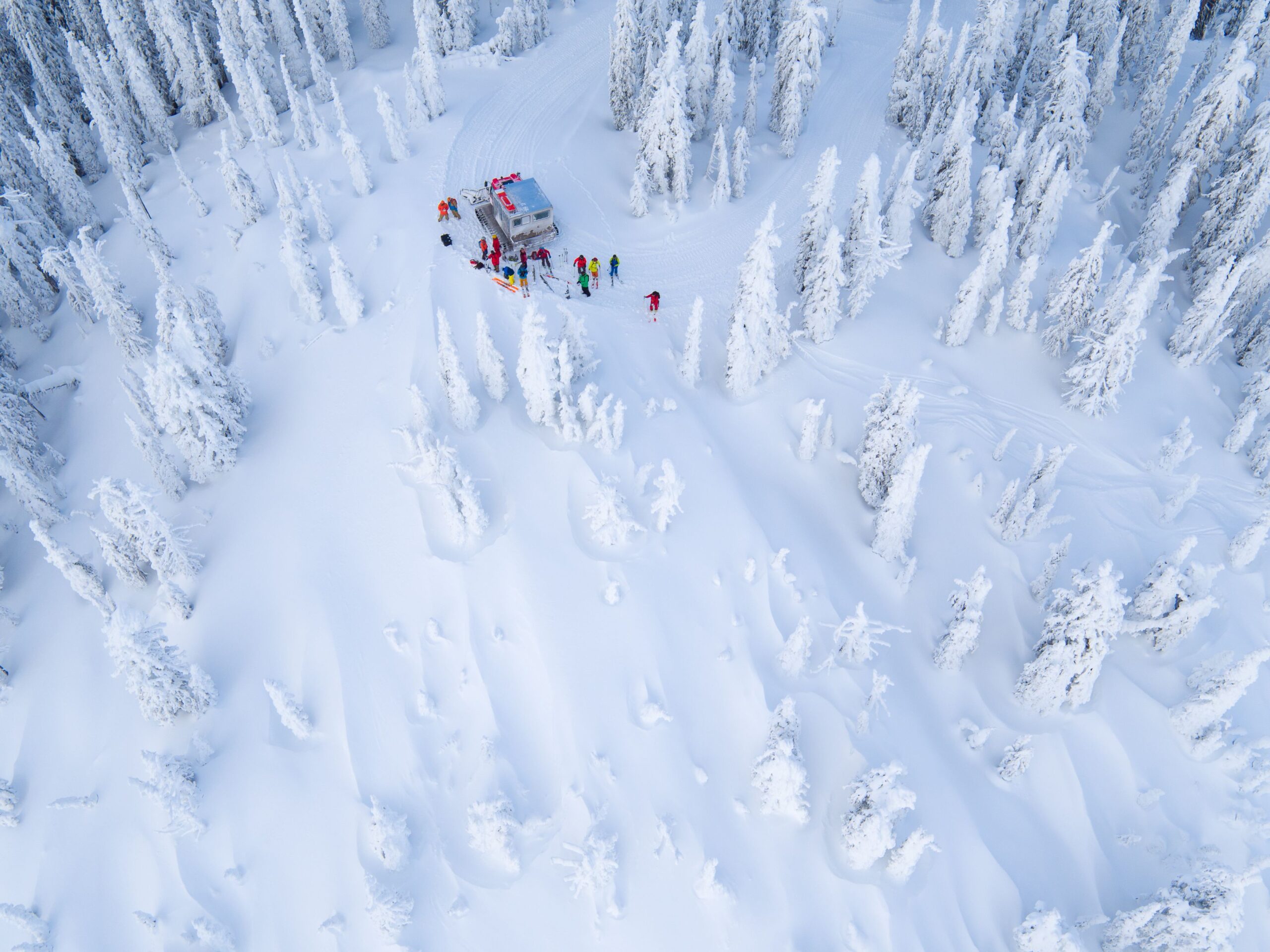 Conveniently located near RED Mountain Resort, only 3.5 hours South of Big White, so that you can combine your trip with a visit to this resort as well.
Safety is our main concern (our guides have ACMG, CSGA, and Canadian Avalanche Association qualifications), but the fun is what it's all about. We love exploring the backcountry, and nearly every day someone tells us that it was the best day of skiing in their life.
Single seats and private cats are available
Group Specials (with a group of 12) including lodging, breakfast, and lunch available. Please contact us for rates and availability.
Food: Lunch and snacks provided in cat, catered by Rossberry Hill.
Lodging: Not included, but we have options that can be packaged i.e. Red Shutter Inn is $94.50/person (twin-share)
Rentals: Powder skis/snowboards ($39/day). New for 2021/22 is a brand new fleet of the top powder boards made by YES. Snowboards. Avalanche airbags ($49/day)
Special features: Separate trips for intermediate, advanced, and expert groups. One of 2 cat skiing operations to have a full-time mobile safety team
Due to the nature of this exceptional experience, visitors will need to book early through their stay with LMVR to reserve their spot.
Unique Experiences Only Available With LMVR
Luxury Mountain Vacation Rentals has partnered with Big Red Cats to offer our guests a unique opportunity to enjoy some of British Columbia's best off-resort backcountry skiing. After popular demand from our guests looking for a unique experience for select members of their party, we've put together this memorable adventure for guests to enjoy by staying with us. While Cat skiing may not be for everyone, we offer the best of both worlds. For guests who wish to Cat ski through backcountry terrain, they can partake in this unforgettable outing while others in the group can remain at the resort and enjoy the trails at Big White Ski Resort. LMVR can assist with arranging these side trips, including transportation to and from the Cat skiing operations and accommodation while away on single or multiple-day trips. If you'd like to book this unique experience with Big Red Cats for your Big White stay, contact us with your booking reference number*.
*This exclusive experience is only available through your stay with Luxury Mountain Vacation Rentals at Big White Ski Resort. To book this experience, contact us with your unique booking reference number.