Private Chef Experience With Backyard Farm Chef's Table

Chef Chris Van Hooydonk and the hospitality team at Backyard Farm Chef's Table offer a unique, curated approach to our culinary service offerings.
Backyard Farm Chef's Table & Chef Chris Van Hooydonk offers tailored menus that are designed using many of the sustainable ingredients of their two-acre farm, offering the bounty year-round through preservation while including thoughtful sourcing from quality-minded, sustainable farming partners and suppliers (including local, organic farmers).
Seasonal menus are derived by incorporating the highest quality food and wine pairings, emphasizing a uniquely Okanagan style. Full of passion for his craft, Van Hooydonk offers a unique chef's table experience like no other, with an approachable side, that you can now experience in small groups or large groups right in the comfort of your Big White vacation rental through your stay with Luxury Mountain Vacation Rentals.
Guests can be assured the engaging Backyard Farm Chef's Table experience will encompass elevated hospitality and enjoying creative menus while being immersed in the story behind the food, and those who produce it. Menu preparation and development is enhanced with food and wine culture at the forefront with a truly tailored approach to every group's experience.
With a private cook to wow your family or group on your ski vacation, Backyard Farm Chef's Table dining experience is one you'll be craving long after you're done eating.
Book your private farm-to-table dining experience today, exclusively through your stay with Luxury Mountain Vacation Rentals.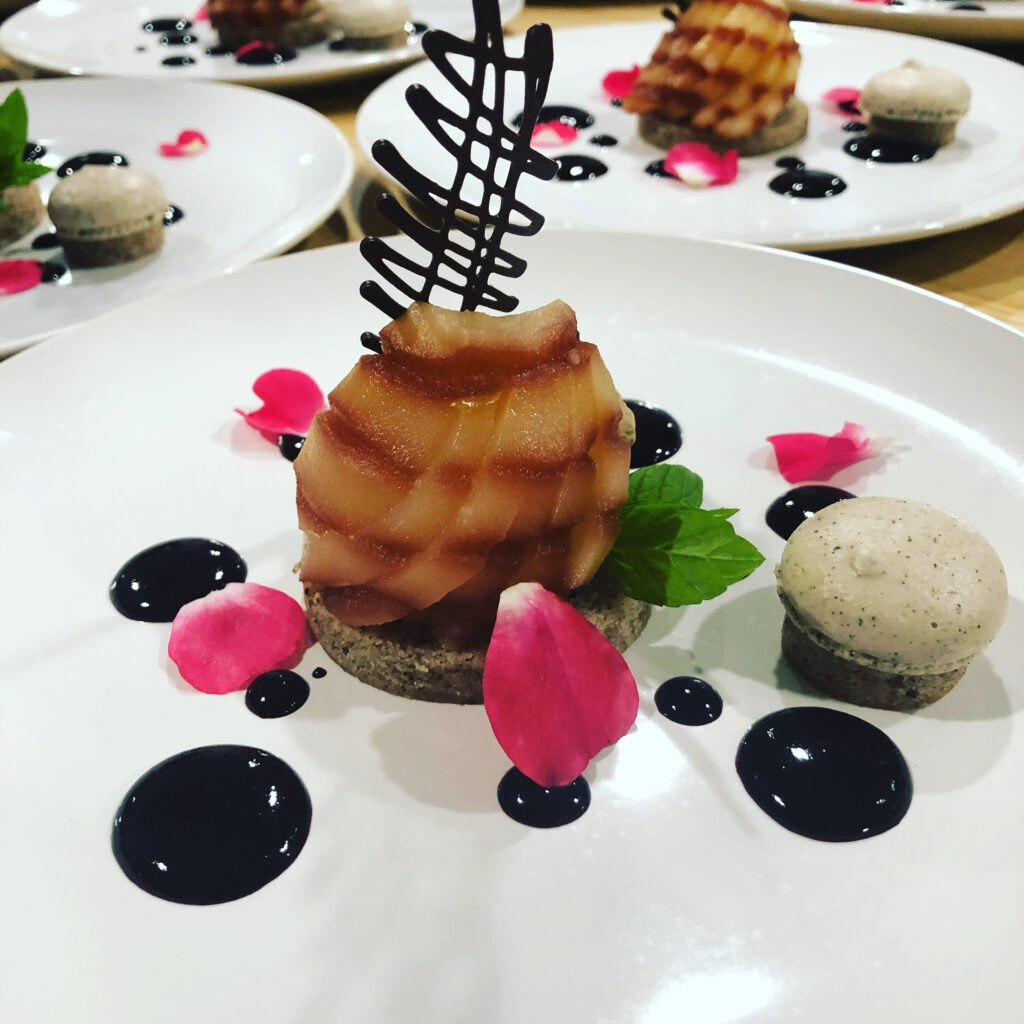 Unique Experiences Only Available With LMVR
Luxury Mountain Vacation Rentals is proud to partner with Backyard Farm to provide you with an exclusive dining experience to make your trip unforgettable. Add something special to your Big White itinerary and try Backyard Farm through your stay with us. As a private chef service, Backyard Farm creates gourmet meals for you and your group to indulge in.
Offering tailored menus with seasonal ingredients, wine pairings, and an Okanagan style, your meals with Backyard Farm will have you craving more. As part of your visit to Big White, you'll be able to book this exclusive dining experience along with your luxury rental. This unique experience is only available as part of your stay with Luxury Mountain Vacation Rentals. Want to make your Big White Ski Resort trip unforgettable? Don't let this amazing opportunity for a gourmet meal provided by a private chef slip away! Contact us with your booking reference number to book your luxury accommodations and get exclusive access to Backyard Farm*.
*This exclusive experience is only available through your stay with Luxury Mountain Vacation Rentals at Big White Ski Resort. To book this experience, contact us with your unique booking reference number.